Outsourced and Managed IT solutions for security and compliance you can depend upon.
The specialists' IT specialist
Smikteck has been supporting professional services businesses since 2009, and are the experts in ensuring your technology is compliant and secure for your business. We utilise and manage everything, to make your working day seamless with personalised strategies so that your technology is always aligned with your business – with no lock-in contracts.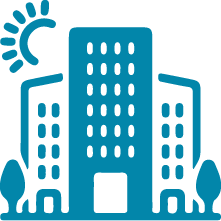 Specialist and Professional Services
Real Estate agencies | Finance | Conveyancing | Legal services | Engineering | Manufacturing | Consulting | Accountants | Training providers
No matter your professional specialty, the technologies you rely on to deliver quality service to your customers is of paramount importance. Make sure it's working to support your business successful with the expert assistance of the professional team at Smikteck. 
We take every issue raised with the seriousness you expect from a professional partner, working with you to resolve any problems that might emerge with your systems and software quickly and effectively, by going the extra mile at all times.    
We'll even call third-party providers on your behalf – it's all part of the service.  
We have experience across a range of specialist professional services technology software and will ensure that regardless the software it will be seamlessly integrated to provide the best user experience.