Marina / Programme Coordinator
Issues get solved. That's all you want.
Before Smikteck
Before we became a Smikteck Platinum Partner, we were frustrated by delayed responses. When you have an issue, you want to get help immediately.
The longer it takes to solve an issue, the more the frustration levels go up and the issue can escalate. When that happens, it takes more time to fix and if you're paying by the hour this costs more too.
The Solution
Now we can get help immediately.
We spoke with Michael about our need to have someone more accessible to us. Now we have an arrangement [Platinum Partnership] where we can get help immediately. It's made an enormous difference.
Life with Smikteck
Everything is running smoothly.
Michael is receptive and friendly. If he can't get back to me straight away, he'll send an SMS so I know my message has been received and he'll be in touch as soon as he can. Everything is running smoothly. Issues get solved. That's all you want.
Yes, we can help you with one-off major infrastructure and migration projects too. If you want to find out more on our Technology risk management, Managed It Services, Medical IT, Technology strategy and Data integrity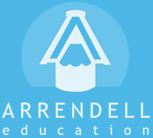 Arrendell Education is the leading after-school tuition centre in the Hunter Region.
The centre provides extension courses for high achieving students and tuition in Maths and English for students experiencing difficulty or lacking in confidence.
Arrendell also helps young Novocastrians prepare for selective school, scholarship and Opportunity Class (OC) exams.