Outsourced and Managed IT solutions for security and compliance you can depend upon.

Smikteck are the medical IT specialists. We have been supporting medical and health professional businesses since 2009. We are the experts in ensuring your technology is compliant and secure for your business. We utilise and manage everything to make your working day seamless by using personalised strategies so that your technology is always aligned with your business – with no lock-in contracts.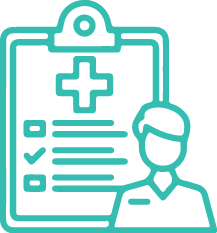 Specialist medical practices | GP suites | Disability | Aged Care | Allied Health Services | Multi-location and multi-disciplinary practices | Private day surgeries | Hospitals | Ultrasound and X-ray clinics | Not-for-profit health services | Dentists | Orthodontists | Dental surgeons | Denture clinics | Dental cosmetics
At Smikteck, we specialise in IT services for healthcare. We go the extra mile in ensuring your technology is compliant and secure for your medical or dental business. With a security-first, compliance-focused approach you can worry less about your technologies, and attend to what matters most – your patients and clients – with personalised support and managed IT services from Smikteck. 
Our technology assessments are designed to provide you with the strategies that will best support your ongoing success, and our partnerships with industry-leading software and service providers mean you're getting a best-practice approach for your practice.  
We'll even call third party providers, it's all in our hands.
Our technology partnerships and extensive experience in software associated with Medical and Dental allows us to liaise directly with third party providers to resolve issues quickly and efficiently.
No matter your technology environment we can support you and your software with any issues that arise and ensure that upgrades are rolled out smoothly with minimal disruption.
Regardless the software we will ensure that it is seamlessly integrated to provide the best user experience.