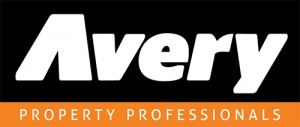 Before Smikteck:
Prior to engaging Smikteck, we often relied on Band-Aid-like  IT solutions, being  fairly reactive to issues as they occurred.  Growth of the business internally & externally and the rapid changes we were seeing in available technology led us to look for smarter, more productive & efficient IT solutions across the business.
Meeting Smikteck 
The Smikteck team have been managing all our IT needs for over 18 months now. We can't recommend their services enough and  wish we had made the jump sooner!  They have helped enormously, sorting through our systems and streamlining our IT solutions. They are experts in anything tech. related and are more than happy to go above and beyond to ensure we're getting the best products and possible coverage for our business needs.
 Life with Smikteck
Smikteck offer a dynamic approach.  Providing solutions and recommendations on ways to improve and risk-manage our business systems. Offering pre-emptive measures rather than waiting for something to arise.
Michael, Peter and the team are extremely responsive to individual needs along with that of the Company, and provide us with a very reliable, friendly support system, that has definitely made our company systems and job roles are far more efficient and productive. "Thank you" Smikteck.