How are you staying connected?
How are you staying connected?
Working remotely, or from home can be difficult.
When we're forced to make changes to the way we operate we can often feel uncomfortable and fearful. We've been working hard to find ways to make sure that not only our own team but all of our clients are able to maintain as much normality as possible while continuing to provide service, stay connected and meet current government directives. We thought we'd share how we've been staying connected. how we could help your team continue to provide services in these strange and different times.
There are critical elements to consider when setting up a successful and secure hybrid operation with both in office and remote workers:  
the use of a secure device,
a secure means of connecting,
the ability to receive and answer calls from the office phone lines, and
an easy to use platform to communicate and collaborate with your team.
Our chosen method of communication and collaboration is Microsoft Teams where we are able to use instant chat, audio and video meetings, file sharing, company information posts and wiki.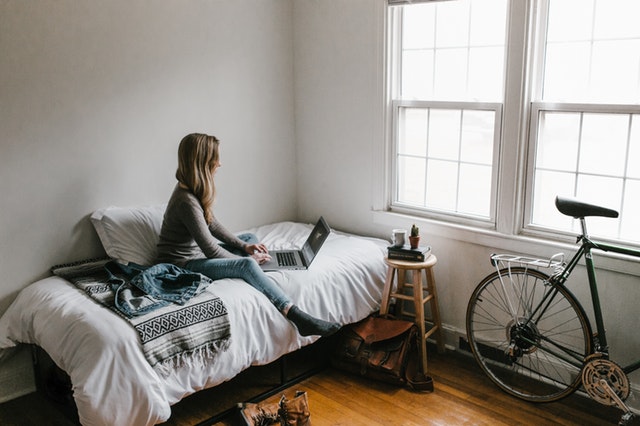 It's empowering to be able to use teams and still keep in touch with everyone. Chats allows us all to communicate, solve problems for clients, collaborate and even the usual office banter all in real time.
When we need to see each other there's video conferencing. And if you want to stay in your pj's then there's always phone conferencing where the whole team can come into the discussion. Strategy, planning, client services – business as normal, or as normal as it can be in today's environment.
Microsoft Teams has been a game changer across the globe enabling organisations a simple to use platform to conduct business from anywhere in the world. Making it simple to stay connected  just like you're in the same office.
Microsoft Teams is included with Office 365 subscriptions from Business Essentials plans and higher.
Here is some information to check it out for yourself – https://products.office.com/en-au/microsoft-teams/group-chat-software
When working remotely there are number of things to consider and make sure are in place to ensure that your business networks and data remain secure.
If you don't have a company notebook or computer then you need your technical managers to check over your device and ensure it meets minimum requirements such as operating system version, security patch status and threat protection.
Remote connections must be secured with multi-factor authentication or at least a secure vpn.
Modern business phone systems facilitate using a handset remotely or have a pc or mobile app available that can operate outside of the office to both receive and make calls
If you and your business would like assistance in becoming more agile and operating your business using a hybrid business model please don't hesitate to contact us.
Stay connected with SMIKTECK through our social media channels. You can find us on Facebook and Linked In